I went to a nice church service and then to this wonderful chaos at my Uncle and Aunts house. I love all my cousins. I really do.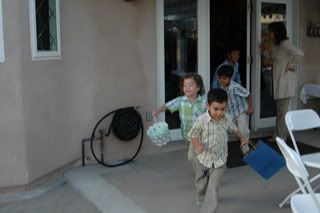 I love watching the kids run out to get the eggs. It is so cute.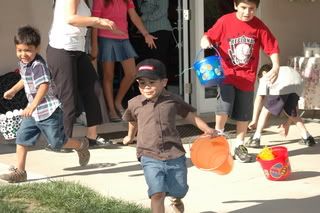 Last years picture.(D.J. in the lead again)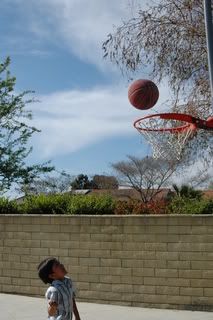 O and I learned something new my little cousin Davey really likes playing basketball. I thought these pictures were cute. I really need to figure out how to use a program that will make the pictures bigger when you click on them. Cause these are way too small. Then you could see the cute expression on his face.
He scores!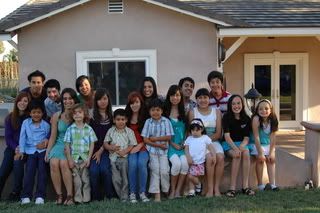 It is a bit challenging for my Aunts and Uncles to get a good picture of all the cousins. Here is this years attempt.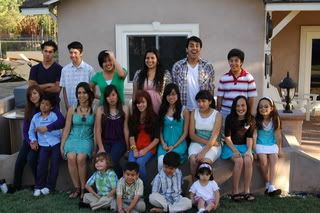 It is especially hard when your twenty year old brother makes faces a five year old would. Way to go David.
Seriously Dad. I was just trying to take a nice picture with my cousin Daniel.
Well I hope everyones Easter was as fun as mine.
xoxo
-esther