I kind of loved the weather today. Randomly rainy with thunder and lightning. That is the best. But I hope that it clears up this weekend. I mean prom wouldn't be as much fun with lots of rain and gloomy weather.
I am getting a little more excited about the whole prom thing.
I can't wait to dance the night away with my girls!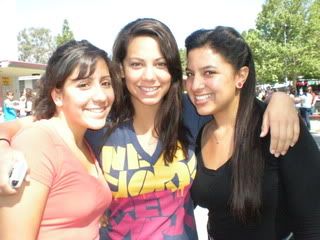 Victoria and Alyse
Well I am off to bed. Goodnight world!
xoxo
-esther