Today I babysat my cousin D.J. along with my lovely cousin Jackie.
So I was being silly and began singing and making up a songs about the reasons I love D.J.
For example I said "I love D.J. because he is so funny. He has has cool shoes and always makes me smile. O I love D.J.
and then he started singing and saying "I love Estar because she has pretty eyelashes."
He does not say Esther even though he knows how. He purposely says Estar.
I said, "Really that's why you love me?"
and he just says, "yep Estar"
So anyways I was kind of sad that he didn't say anything like she reads to me or she plays games with me but I am not going to lie. My self esteem did go up a little when he said I had pretty eyelashes. Haha. Coming from a four year old that means alot.
So here is some of our evening.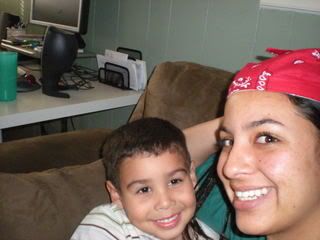 This is what happens when you entertain a little boy. You end up wearing crazy things on your head.
D.J. wearing the fake hair.
4 year olds take pictures just a little too close. I think he blinded himself with the flash. haha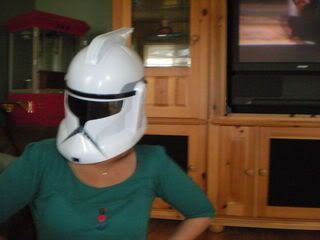 Got to love his wonderful Star Wars mask...
xox
-esther