John David Carrera.
He is just about the coolest brother ever. Ten reasons I love and admire him.
1. He plays the guitar.
2. He is super laid-back. (but not the lazy kind of laid-back)
2. He loves The Office just as much as I do.
4. He listens to wonderful music.
5. He doesn't care what people think about him.
6. He use to build crazy things out of Knex when we were kids.
7. He keeps his car and room super clean (something I need help with)
8. He has really long sideburns (which I learned to like) and dresses really cool.
9. He use to play the most fun games with me when we were little. (we use to pretend our radio flyer wagon was a ship. It was so much fun)
10. He is caring and lives for the Lord.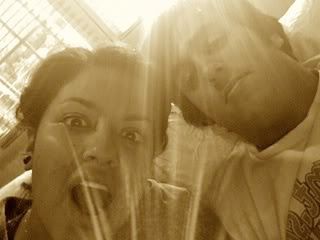 what a goof.
I just love him.